The 'Empty Nest' Production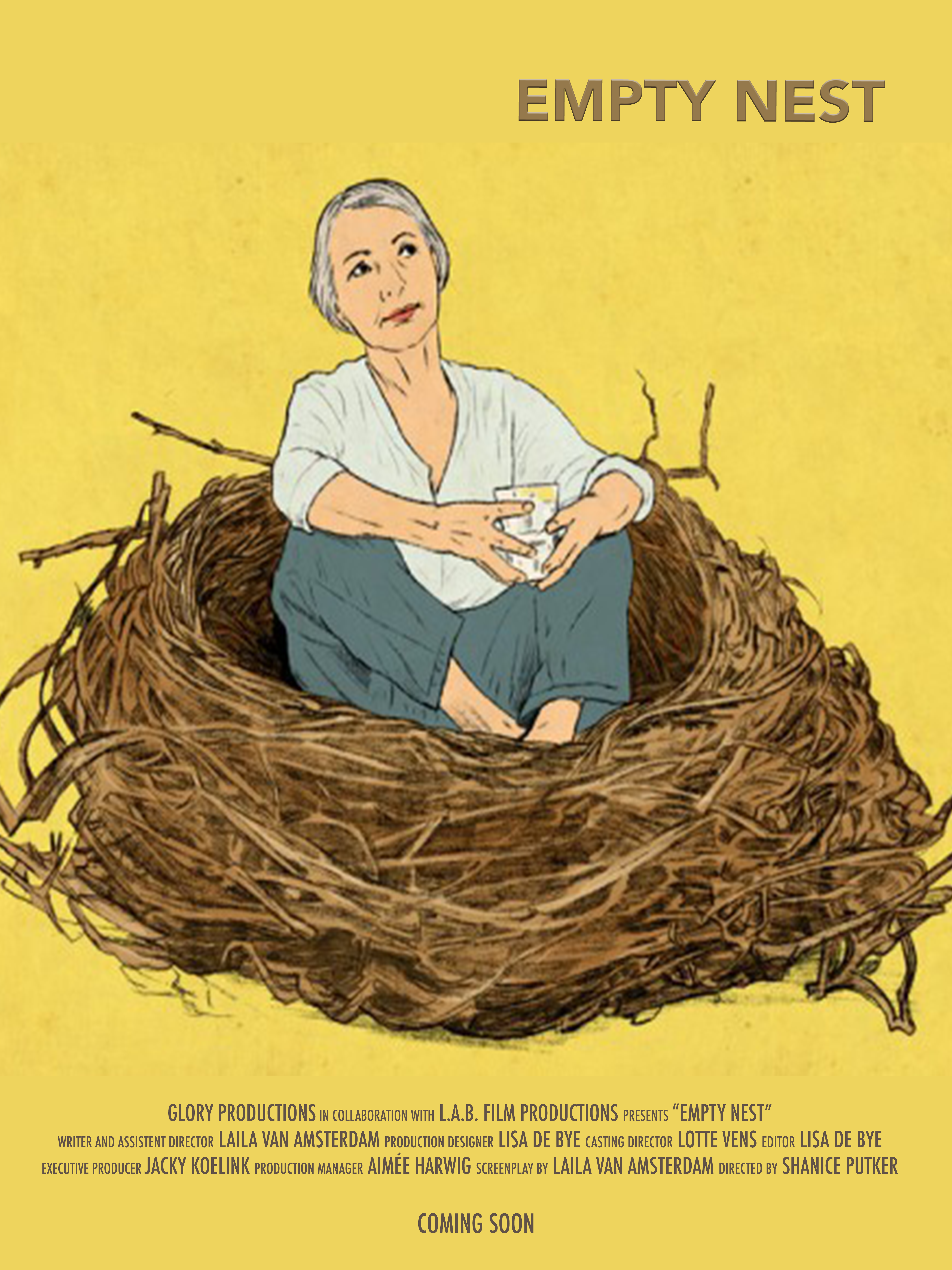 In between freelance jobs, I regularly look at film vacancies to see if new filmmakers are making short films. Well, one month ago, I saw an article about a young group of filmmakers, five women, who wanted to make a short film for their film minor in The Netherlands. I send them an email and voila, here I am, writing about the making off of our short film adventure. It appears that they are doing the same education I did a 1,5 year ago, but then in a different city. Such a funny world 🙂
The crew:
Director: Shanice Putker
Producer: Jacky Koelink
Assistent director: Laila van Amsterdam
Art director/Production design: Lisa de Bye
Scriptwriter: Laila van Amsterdam
Casting director: Lotte Vens
Production manager: Aimée Harwig
Editor: Lisa de Bye
Gaffer: Jannick Engel
I started out by making the film poster of our short film and by writing a treatment that contained all of the colors for the film, the right props, and the clothing styles.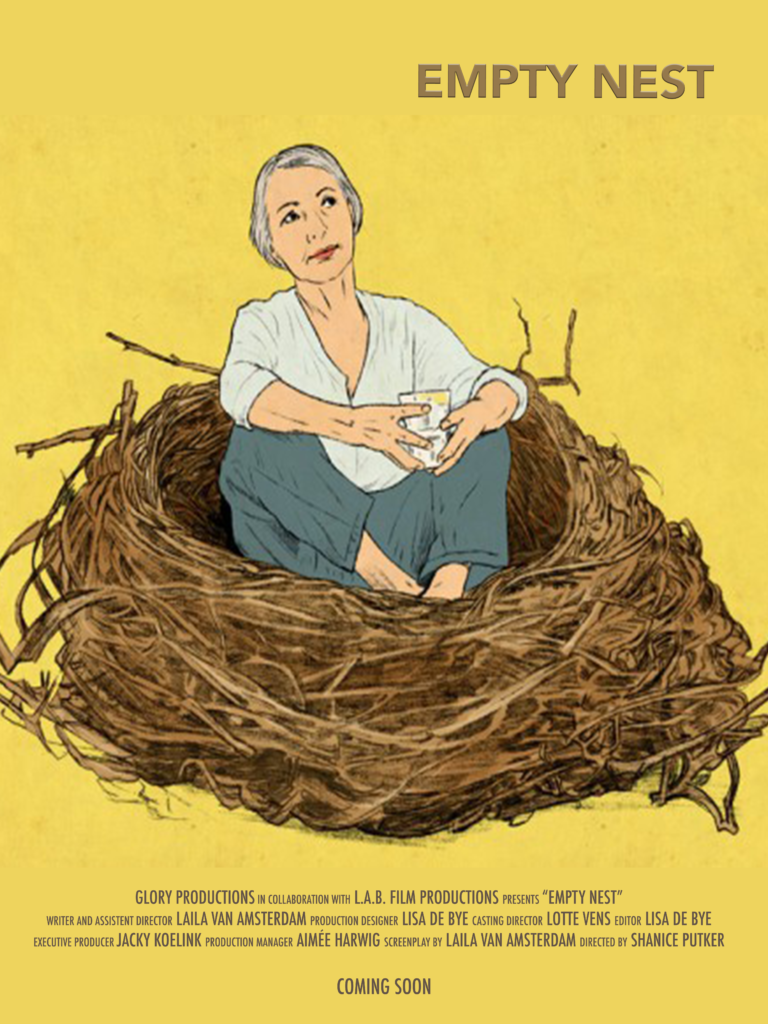 Afterward, I received the film planning, the daily film schedules, the pickup times, the storyboard, and the script. Such a great organization! I know it was not a professional production, but the team definitely acted professional (on set and during meetings). On set, everything went according to plan; the cast and crew were great, everybody knew what he/she had to do and the atmosphere was fun. We planned in three shooting days and two weeks of editing. Because of weather issues, we had to reschedule one shooting day, but luckily that turned out fine in the end.
I am still working on the edit, the deadline for that is next week since on Monday we will have the premiere. Exciting! Will upload the final film next week as well.
All in all, this production was as expected; fun and I learned a lot. Would definitely want to work again with this crew.